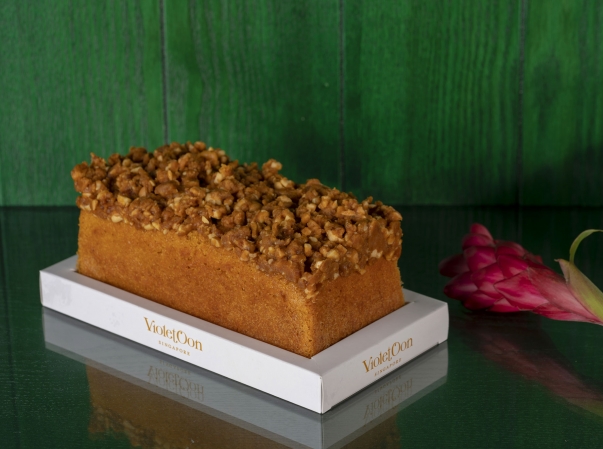 Gula Melaka Cake with Cashew Crumble
A beloved original recipe by Violet Oon, our Gula Melaka Cake is reminiscent of Violet's favourite Gula Melaka pengat sauce with its rich caramel and coconut notes. A rich butter cake infused with Gula Melaka, Coconut Milk and Rum generously topped with cashew crumble.
Each 500g cake comes dressed in a beautiful, festive gift box, perfect as thoughtful, easy hostess gifts for friends, colleagues, and family.