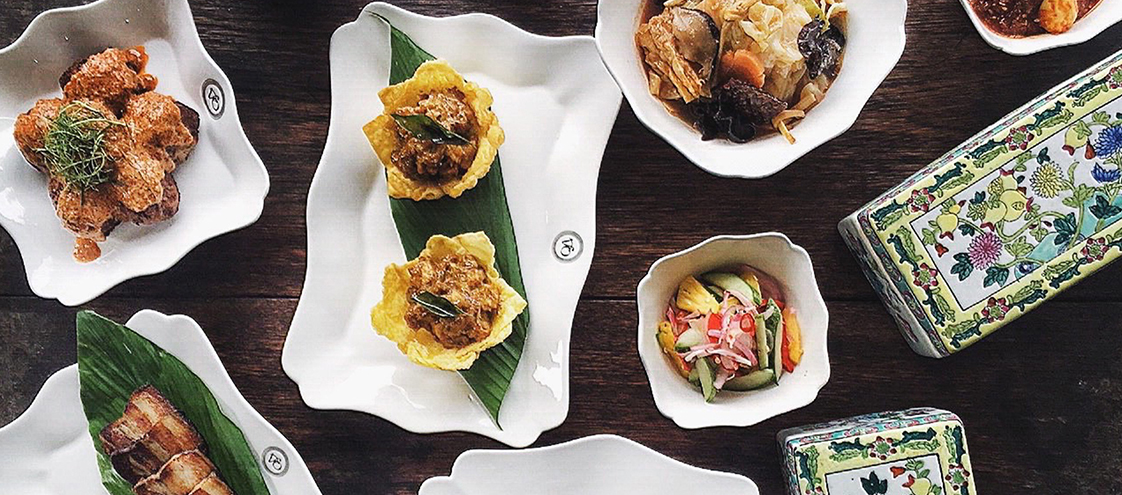 Reservations
Please reserve your table below.
Reservations are available for lunch and dinner. Any available tables during all other times will be indicated below.
Reservations
National Kitchen
by Violet Oon Singapore
We take lunch and dinner reservations. We are also more than happy to entertain walk-ins at any time. Pop in to speak to our friendly door staff who will seat you if tables are available.
For reservations between 6PM-6:30PM, kindly note that the table might be required back by 8:00PM to cater to the second dinner seating.
For reservations above 6 people, kindly contact the restaurant directly to book a table.
to make a reservation
at any of our restaurants
Email: eat@violetoon.com
Reservations Line: +65 9834 9935
Birthday Cakes
Mark your special occasion with our selection of 9" celebration cakes. Please reserve your cake at least two days in advance by calling +65 9834 9935 or emailing us at eat@violetoon.com. Regrettably, we are unable to accommodate requests of outside cakes at our restaurants.
Private dining rooms
Private room dining is available by reservation only.
Special set menus are available upon request or guests may order ala carte from our menu. Please contact us directly to make a booking or to request a menu.