Gourmet Delicacies
Curated from Violet Oon's archive of original recipes, our Singapore Gift Shop shines a spotlight on Singapore's heritage and beloved flavours. From jams made with fresh tropical fruit to hand-formed pineapple tarts, traditional cookies, and treats inspired by well-loved Peranakan staples, we invite you to savour our selection in the comfort of your own home or share these gifts with loved ones around the world.
Our gourmet delicacies can be found at Violet Oon Ion Orchard or Violet Oon Jewel Changi. Do call us at 98349935 for bulk orders or any assistance to reserve items.
Cookies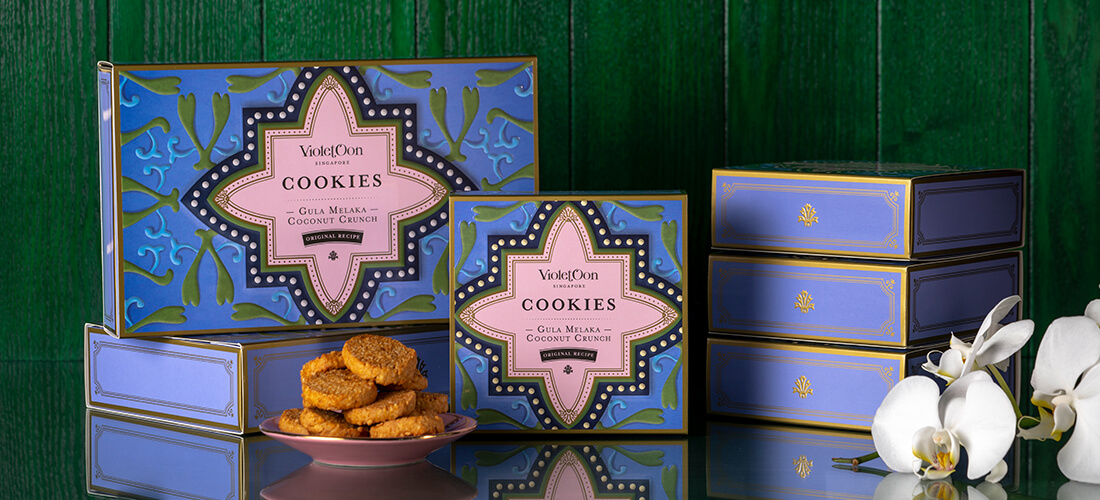 A familiar sight at Singapore's many multicultural celebrations, cookies are often offered as hostess gifts and snacks for guests during occasions such as Chinese New Year, Hari Raya, and Deepavali.
Kaya & Jams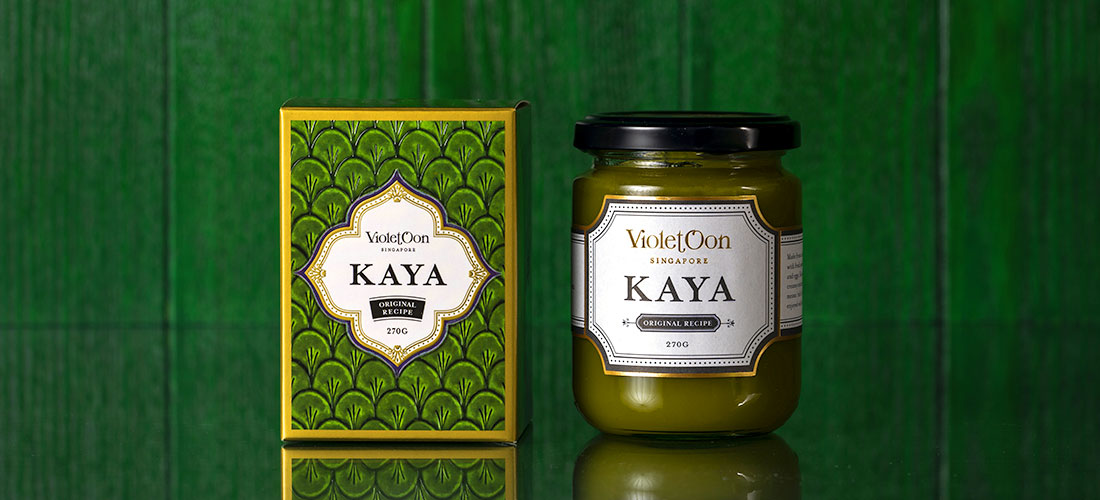 Kaya
Kaya
Made from a time-honoured recipe with fresh pandan leaves, coconut milk, and eggs, Kaya is named for its luscious, creamy texture. This beloved coconut jam means 'rich' in Malay and is traditionally enjoyed with toast and butter.