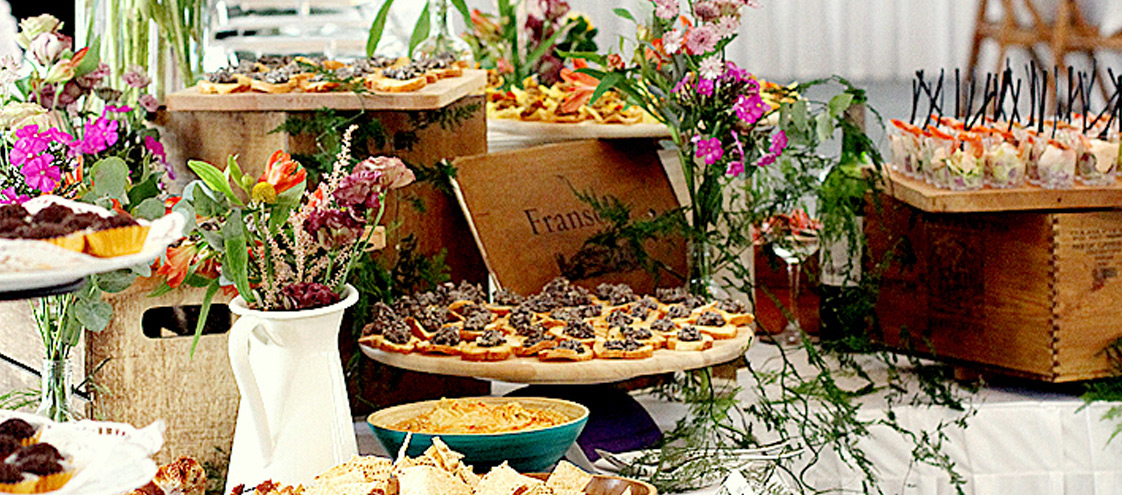 Wedding Catering Wedding Catering
Wedding Catering
Wedding Catering
Wedding Catering
Wedding Catering
Wedding Catering
Wedding Catering
"We take pride in offering the best wedding catering in Singapore— quality food and flawless service that allow you and your guests to feel treasured and pampered."
– Violet Oon
• Tea Ceremony Lunch • Solemnisation • Church Wedding Party • Cocktail Reception • Wedding Dinners
It's your special day! Allow our wedding catering service team to celebrate with you and attend to all of the details on your special day. We will work tirelessly and hand in hand with you to accommodate any size and location so as to make this the most memorable day for both you and your families.
Select from our buffet-style dining options, butler-served canapés or local specialty "live" stations, and let us present a wedding menu that follows our philosophy of using only the freshest ingredients and food cooked from the heart.
Enquire
Call us at +65 8533 1122 or email us at catering@violetoon.com to make a wedding catering enquiry. Whether you're looking to host an intimate celebration or throw a lavish party, we're here to help make your special day one to remember!
Client Reviews
"The food was good, service was excellent and all of us enjoyed the reception very much. Thank you Violet Oon."
- Bryan Lim, Father of the Bride
"The food was spot on, the accompanying decor top class and tasteful, and the service extraordinary. They pulled off the event with finesse and elegance. We are moved and touched by their care and love to make our special day perfect."
– Lim Yang-Shen, Groom