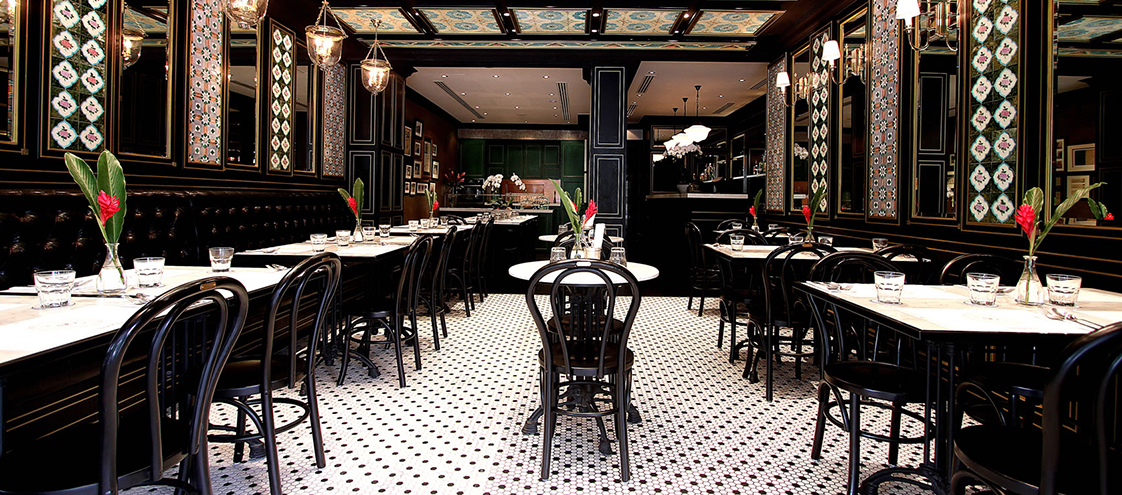 Violet Oon Singapore at Bukit Timah
Away from the hustle and bustle of the city, Violet Oon Singapore in Bukit Timah is a charming and elegant venue perfect for intimate celebrations and private events. As a popular private and corporate event venue in Singapore, we serve refined local fare with discretion and polish. Our guests are like family to us and we look forward to hosting you in our home.
Private Dining Room
Seats up to 12 guests
Indulge in exquisite culinary creations and let our dedicated wait staff attend to your every need in our private dining space. This is home also to our show kitchen where guests can enjoy petite demonstrations.
Main Dining Room
Seats up to 34 guests in the main dining room itself, or up to 48 guests if integrated with our private dining room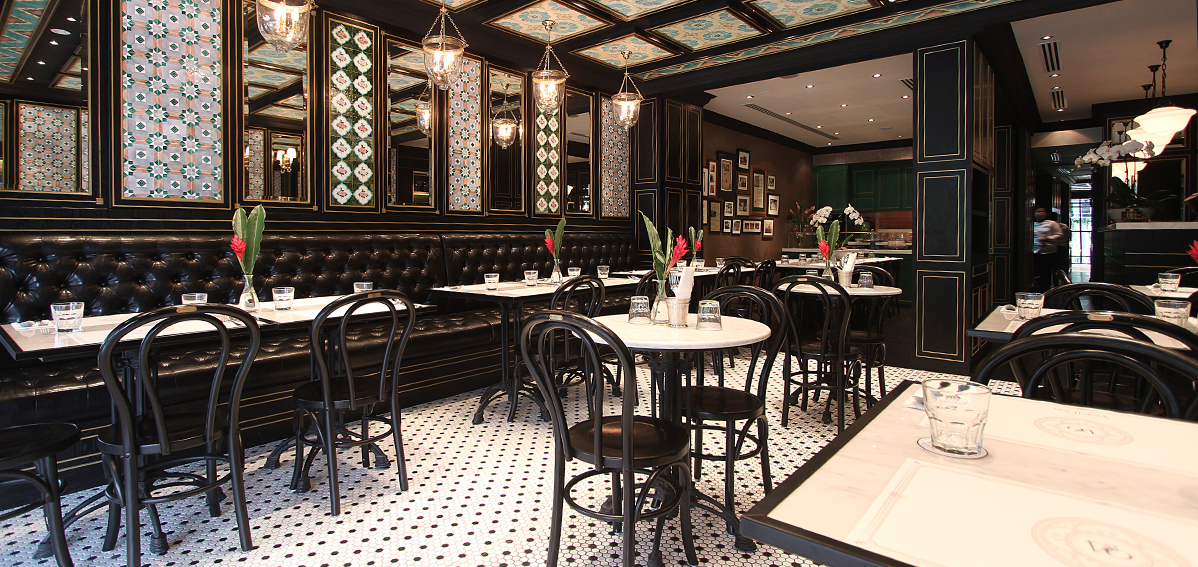 Step into a warm and elegant dining space enveloped in black and gold trimmings, mirrors and original Peranakan tiles and make yourself feel at home. Configurable for sit-down soirees or cocktail parties with up to 80 standing guests.
Planning the Perfect Party?
Contact our in-house event manager at +65 8533 1122 or email events@violetoon.com. We'll work with you to deliver a dining experience to remember.