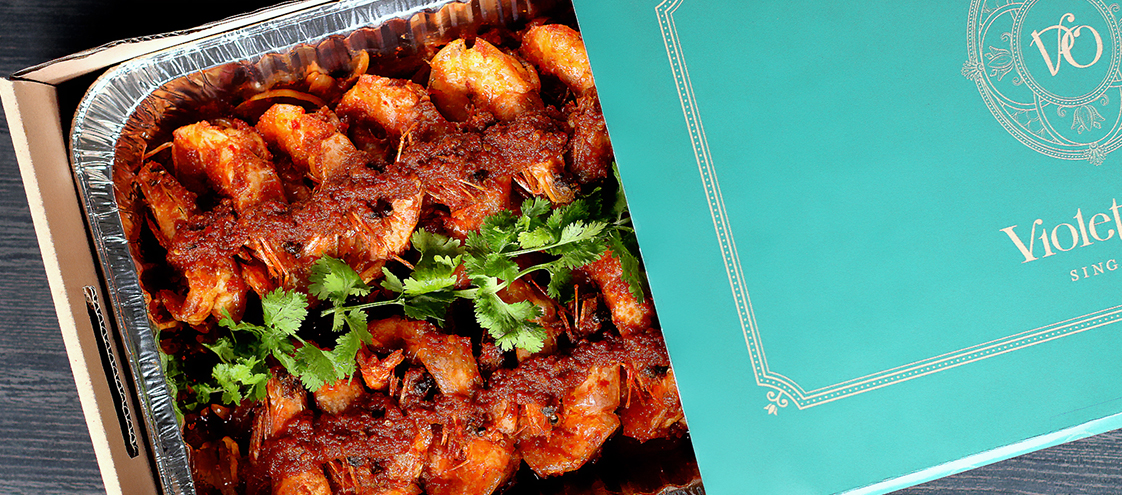 Violet Oon's Party Trays
Why cook when Violet's in the kitchen? Violet Oon's cooking is now available in party trays that allow for hassle-free entertaining in the comfort of your home, office or even a potluck party.
Each tray feeds 10 to 12 persons and is encased in individual boxes. The boxes have a custom-made stacking feature that makes for easy transportation and, thanks to their distinctive and attractive package, can also double up as service trays.
Choose favourites such as Shepherd's Pie, Dry Laksa and Buah Keluak to name a few. Party trays are always made fresh.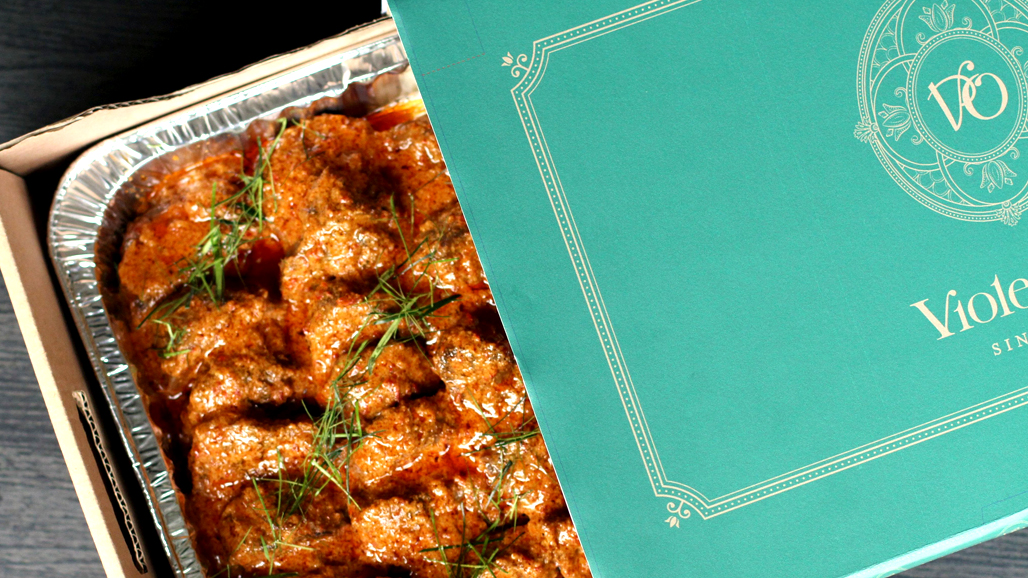 Party Trays Menu
View PDF Menu
Enquire
To place a party tray order, call us at +65 8533 1122 or email us at partytrays@violetoon.com.
We require two days notice if your order is placed before 3pm. Orders placed after 3pm require three days notice. Orders during the festive period require five days notice. Pick-ups are welcome and delivery charges apply.
Free delivery for orders above $500.